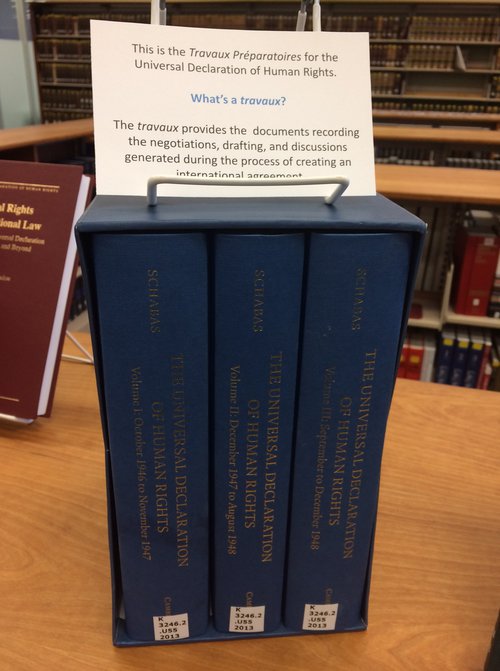 2021 Human Rights Day Display
The UN General Assembly proclaimed December 10 as Human Rights Day in 1950 with the signing of the Universal Declaration of Human Rights. The Law Library each year curates a display of physical items in the collection related to human rights. We encourage you to visit the display located near the entrance of the law library reading room, with items arranged above our Media/DVD collection shelving .
For more materials visit our online catalog Human Rights. Among the items on display and pictured here is the Travaux Preparatoires, a set of three volumes providing the documents which recorded negotiations, drafting, and discussions generated during the process of creating this international agreement.
Another item on display is A WorldMade New: Eleanor Roosevelt and the Universal Declaration of Human Rights. Check out these and other items from the library today which compliment the materials found in this digital exhibit from our repository collections.