Faculty Scholarship with a Human Rights Focus
<br>
At the University of Georgia School of Law we have several faculty with scholarship that focuses on Human Rights. Our institutional repository's robust Faculty Scholarship collections includes works on a wide-range of topics. Browse a few highlighted faculty members below by clicking through to their law school profiles to explore their presentations, publications and more:
<br>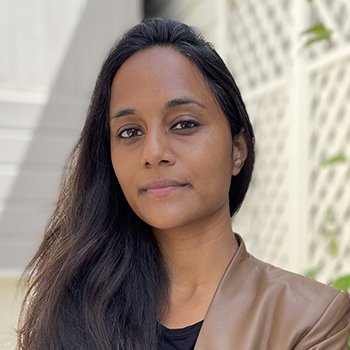 <br>
Zohra Ahmed
Zohra Ahmed joined the University of Georgia School of Law in the fall of 2021 as an assistant professor teaching Criminal Procedure, Criminal Law and a seminar titled Crime and Punishment. Ahmed comes to UGA from Cornell Law School, where she has been a clinical teaching fellow in its Center on the Death Penalty Worldwide since 2018. She co-taught and co-supervised law students in the school's International Human Rights Clinic. She and her students represented individuals on death row in Tanzania and the United States and collaborated with groups in both countries challenging life and death sentences. She also oversaw United Nations advocacy on behalf of the only human rights organization in the Occupied Syrian Golan. Additionally, Ahmed developed a seminar called Struggles for Liberation and Equality: Human Rights in the 21st Century. In 2020, she received the Anne Lukingbeal Award for Service to Women Students.
<a href="https://www.law.uga.edu/profile/zohra-ahmed">View Ahmed's full faculty profile.</a>
<br>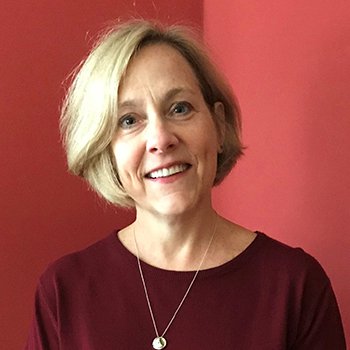 <br>
Diane Marie Amann
Diane Marie Amann is Regents' Professor of International Law and holds the Emily & Ernest Woodruff Chair in International Law at the University of Georgia School of Law. She has served since mid-2017 as a Faculty Co-Director of the Dean Rusk International Law Center, a position she took up after completing a term as Associate Dean for International Programs & Strategic Initiatives. Since she joined the Georgia Law faculty in 2011, Amann has taught Children & International Law, Constitutional Law, Criminal Law, International Criminal Law, International Human Rights, Laws of War, Public International Law, Refugee & Asylum Law, Transnational Criminal Law, and a course on NATO. The author of eighty publications in English, French and Italian, Amann's scholarship addresses issues related to international criminal justice, human and child rights, constitutional law, and security governance.
<a href="https://www.law.uga.edu/profile/diane-marie-amann">View Amann's full faculty profile.</a>
<br>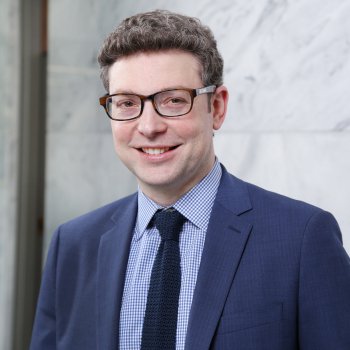 <br>
Harlan Grant Cohen
Specializing in international law, Harlan Grant Cohen joined the Georgia Law faculty in 2007. He holds the Gabriel M. Wilner/UGA Foundation Professorship in International Law and serves as a Faculty Co-Director of the law school's Dean Rusk International Law Center. Cohen holds a courtesy appointment with the UGA School of Public and International Affairs' Department of International Affairs. Cohen came to Athens from the New York University School of Law, where he was a Furman Fellow and researched national security law, international law and legal history. His scholarship has appeared in the American Journal of International Law, the law reviews of George Washington, Tulane, Iowa and New York University as well as the Yale, Berkeley, NYU and Michigan journals of international law, among other places.
<a href="https://www.law.uga.edu/profile/harlan-g-cohen">View Cohen's full faculty profile.</a>