Robert E. Robinson graduated from the University of Georgia School of Law in 1974. Affectionately called "Robbie" by his peers, he was considered one of Savannah's rising voices. Robinson was an attorney, judge pro-tem, and city councilman known for advancing the fight for justice and equality. According to Savannah's Ralph Mark Gilbert Civil Rights Museum Executive Director Vaughnette Goode-Walker, Robinson immersed himself in the struggle for civil rights - battling Jim Crow laws in the segregated south, even as a teenager in the 1960s.
Under the leadership of W.W. Law, Robinson was involved in his earliest civil rights activity when he and 19 other young members of Savannah's NAACP chapter staged a "wade-in" at the segregated public beach on Tybee Island. This effort eventually led to desegregating Savannah's public schools, and Robinson was one of a dozen Black students to enter all-white Savannah High School on Sept. 3, 1963, graduating the following year.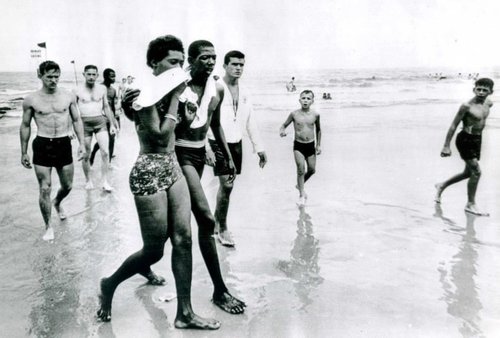 He went on to graduate from the School of Law in 1974 and joined Savannah's first integrated law firm in 1975. This photograph is one of Robinson's student pictures, digitized from our Phi Alpha Delta Student Directory, 1972-73 volume. Robinson eventually opened his own office in 1981.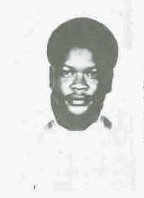 In 1982, he and longtime friends Otis Johnson and Floyd Adams were elected and inaugurated as Alderman, serving the Savannah City Council. This helped to change the priorities of the 113th Administration. Robinson became the first African American to represent Savannah's 5th district, and went on to win a second term in 1986. Under his leadership, about the city council enacted many changes, including paved roads, drainage, and the first traffic light in Liberty City.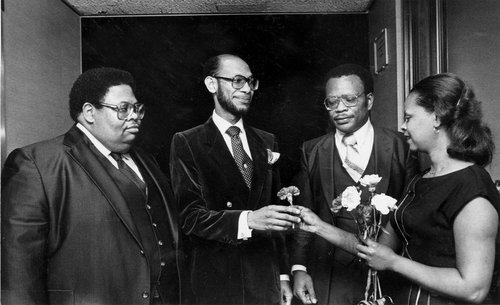 Robinson represented many in Savannah who could not afford an attorney, spending time with Legal Aid before practicing law with Bobby Hill, another prominent civil rights attorney and state legislator. Robinson also maintained his relationship with the NAACP over the years, serving as a member of the executive board in addition to its general counsel. It is believed by some that it was his ties to the NAACP that made him one of the targets of Walter Leroy Moody. Moody sent several package bombs by mail in December 1989. One of the packages was delivered to Robinson's Abercorn Street office and exploded, resulting in his death on December 18, 1989.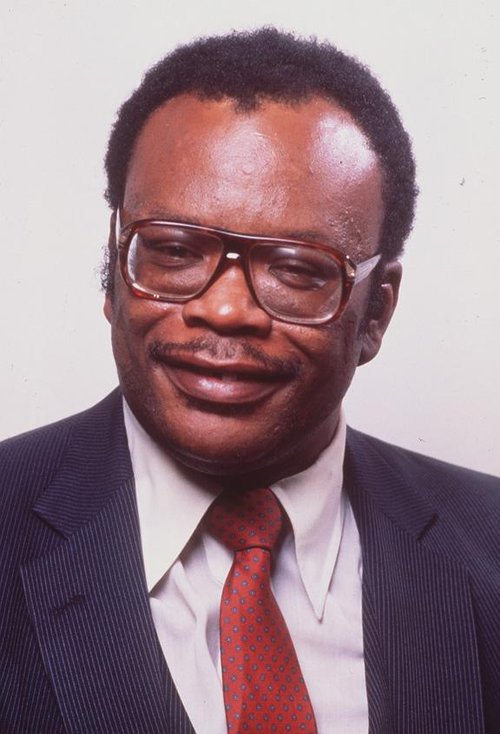 Shortly after his passing, people from near and far shared condolences with Robinson's widow Ann in recognition of his undeniable legacy. The original letters from then-Georgia Governor Joseph "Joe" Frank Harris, the law school's Black Law Students Association, a telegram from Rev. Jesse L. Jackson, and a certificate from President George H.W. Bush are enclosed in his briefcase.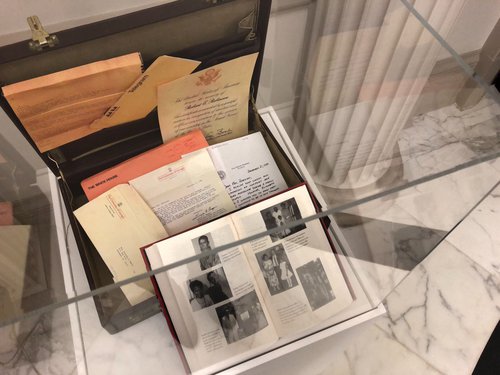 The physical exhibit display case located on the 3rd floor of the Hirsch Hall Rotunda in the Founder Gallery includes one of the two book copies on the Moody Pipe Bomb murder from the Law Library collection: Blind Vengeance - The Roy Moody Mail Bomb Murders by Ray Jenkins.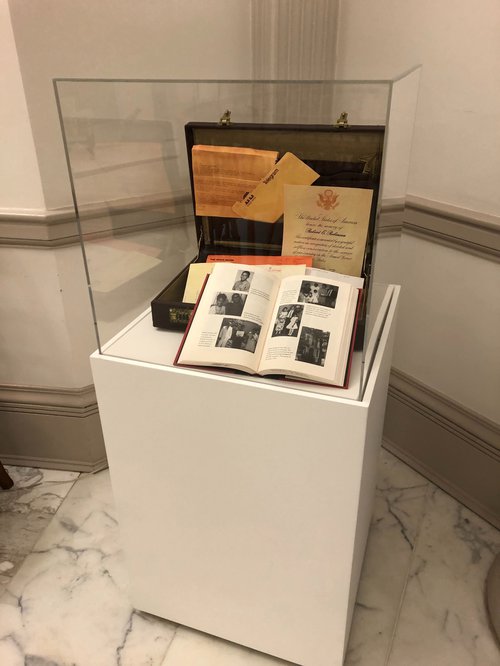 On February 28, 2020 in the Larry Walker Room of Rusk Hall, in remembrance of his life and contributions to civil rights, the University of Georgia School of Law hosted an event in honor of alumnus Robert E. "Robbie" Robinson (J.D. '74). At the event a short documentary film was shown followed by a panel discussion moderated by students including individuals who knew Robinson well.
<iframe width="700" height="400" src="https://www.youtube.com/embed/5NMhltrIRng" title="YouTube video player" frameborder="0" allow="accelerometer; autoplay; clipboard-write; encrypted-media; gyroscope; picture-in-picture" allowfullscreen></iframe>