Justice Robert Benham, a life-long resident of Georgia, was born to Jesse Knox Benham and Clarence Benham in Cartersville, Georgia in 1946. He graduated from Summer Hill High School in Cartersville in 1963, and Tuskegee University (B. S. Political Science) in 1967; attended Harvard University; and graduated from the University of Georgia, Lumpkin School of Law (J. D. Degree) in 1970; University of Virginia (LL. M. Degree) in 1989. After completing law school, Justice Benham served in the U. S. Army Reserve, attaining the rank of Captain. He then served briefly as a trial attorney for Atlanta Legal Aid Society, Inc., later returning to Cartersville, where he engaged in the private practice of law, served as Special Assistant Attorney General, and served two terms as President of the Bartow County Bar Association. On April 3, 1984, Justice Benham was appointed to the Court of Appeals by Governor Joe Frank Harris. He won the statewide election and served on the Court of Appeals for five years. In December 1989, Justice Benham was appointed to the Supreme Court of Georgia by Governor Joe Frank Harris. He won the statewide election to a full term on the Supreme Court on July 17, 1990.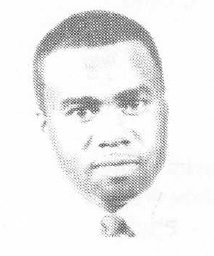 Benham's student photos are included in the Rotunda Exhibit, digitized from the Phi Alpha Delta Law Fraternity Directory from 1968-1969 and 1969-1070.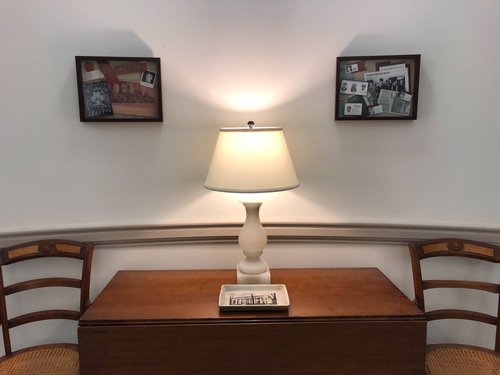 The reproductions appear in the shadow boxes in the Founders Gallery space on the 3rd floor of Hirsch Hall.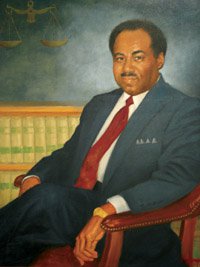 Benham's portrait, dedicated in 1994, now hangs on the 2nd floor of the Rotunda as you walk up the spiral staircase to the Founder Gallery space.
Many other items collected in our repository's various series including events, conferences, news and press releases, and our annual law school publication The Advocate are available for browsing online. Benham has been included as a speaker for many School of Law occasions, including the school's 1996 commencement and 2018 commencement (video embedded above). Learn more about Robert Benham.