Sharon "Nyota'' Tucker, a native of Dublin, Georgia, is the daughter of Willis and Cornelia Tucker. During her junior year of high school, Tucker joined six of her fellow classmates from Oconee High School in the integration of the previously all-white Dublin High School. This first-hand experience with desegregation convinced her that becoming a lawyer was the most effective means of combating racism, upholding the constitutional rights outlined in the Declaration of Independence, and forcing a system to correct itself.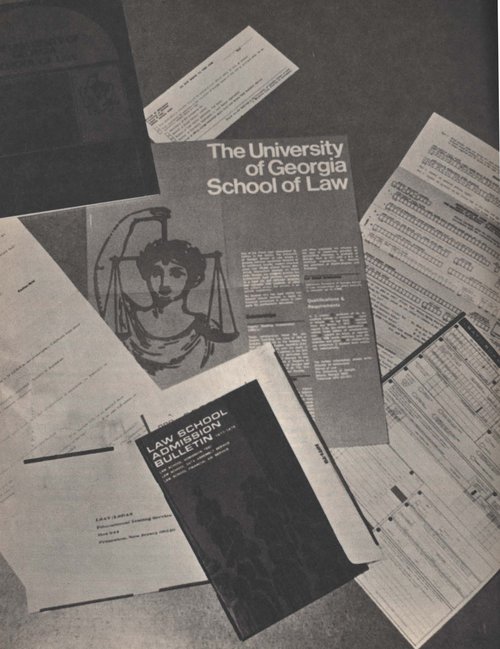 Tucker went on to earn her Bachelor of Arts degree in Political Science from Howard University, and subsequently became the first female African-American graduate of the University of Georgia School of Law. Pictured above is a photo from a 1971 UGA School of Law publication showing the application materials that Tucker would have filled out in 1971 for entrance into the law school.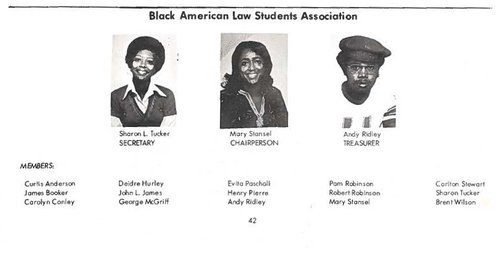 Several of Tucker's student photographs can be found in our institutional repository digitized collections of Phi Alpha Delta directories, including: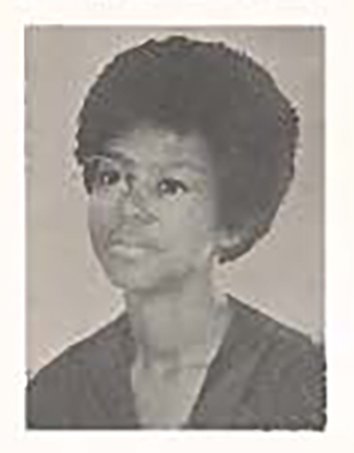 In her long career Tucker served in roles at the Albany office of the Georgia Legal Services Program, the Earl Warren Fellowship Program in the San Francisco office, the NAACP Legal Defense Fund and at the Albany, Georgia Law Firm of Mary Young & Associates. She went on to later become a faculty member and pre-law advisor at Albany State University, and eventually served a dual role as University Counsel and Chief of Staff for eight years.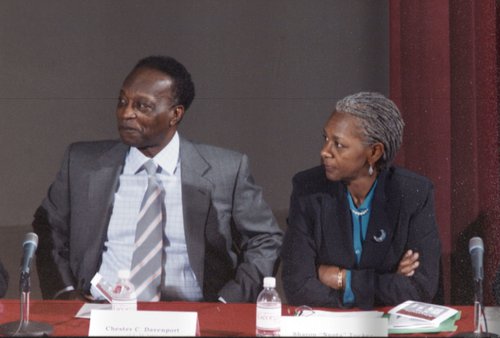 In 2004 Tucker took part in a panel discussion at UGA School of Law alongside Chester Davenport titled Reflections on the Integration of Georgia Law and the Impact of Brown v. Board of Education. Additionally she took active positions in community service organizations including the Board of Trustees for the Harry S. Truman Scholarship Foundation, the Board of Directors for Liberty House, a member of the Advisory Committee on Law and Criminal Justice at the Washington Center, and the Board of Directors for the Boys & Girls Clubs of Albany and the Dougherty County Hospital Authority Board.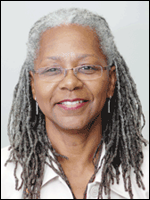 She has been the recipient of many awards. In 2019 she was highlighted by the Savannah Herald in a spotlight on Women History Month. the departmental Teacher of the Year award more than a dozen times at Albany State University, the 2018 and 2019 Beverly Burton New Board Member of the Year Award for the Boys & Girls Clubs of Georgia and the Southeast Region, 2016 Recipient of the Justice Leah Ward Sears Award for Distinction in the Profession by the Georgia Association of Black Women Attorneys, the 2016 Recipient of the USG Chancellor's Recognition for Distinguished Service to the University System of Georgia, and the 2015 Trailblazer Award by the UGA Black Law Student Association.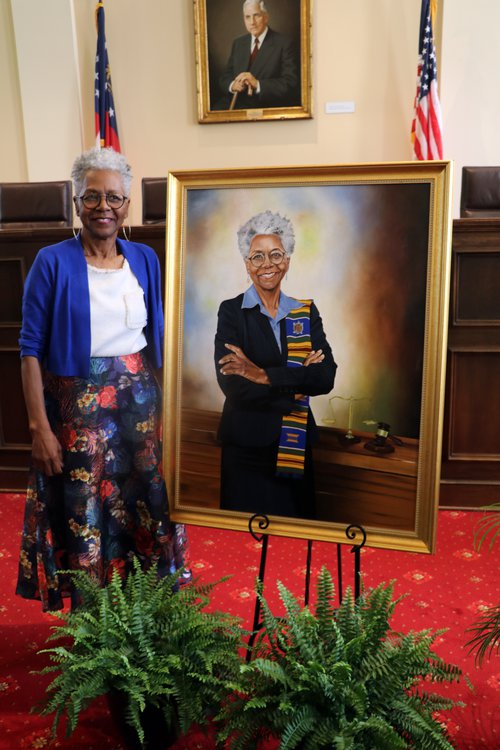 In 2019 Tucker was honored by the School of Law in a portrait dedication. Her portrait now hangs in the Admissions Suite hallway of Hirsch Hall's 2nd floor. Explore more in our repository series.