Theodore C.H. Chao was the law school's first Chinese-American graduate in 1972. That same year Arthur Goto, the law school's first Native Hawaiian and Japanese-American student also graduated in the same class as Chao. Both student photographs can be found in our institutional repository digitized class directories collection (specifically the Phi Alpha Delta UGA School of Law Student Directory, third year class of 1971-72).

According to the Museum of Chinese in America, his mother Mae Chun Eng was born in Norfolk, Virginia in 1918. She spent her adolescence in the United States, but moved to China at age 12. She later returned to the U.S. to finish high school where she went to university, receiving her master's degree in 1946 from Columbia University. While at Columbia, she was an active member in the Chinese Students Association and met Hsio Ho Chao (b. 1913, Zhejiang, China).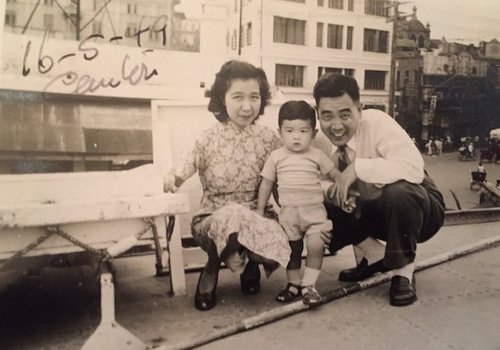 Chao graciously shared the family photographs with the our library and law school in 2021. He notes that, "This photo was taken a week before Mom and I left HongKong." Read the story of Mae Eng Chao and Hsio Ho Chao among the Museum of Chinese in America (MOCA) online collections.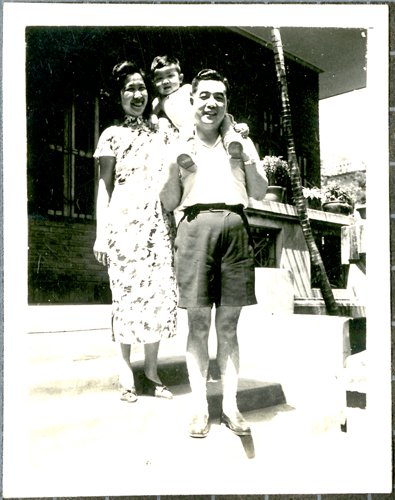 The two were married in Shanghai and had a son, Theodore "Ted" Chao, the next year. In 1949, Mae and their son moved back to Virginia. Although the couple hoped they would reunite soon, Ho and Mae were separated for many years. As a female U.S. citizen, Mae was unable to sponsor her husband in the States, and the rapid and uncertain change in China and Ho's shipping career following the Communist takeover made it difficult for her to return to China.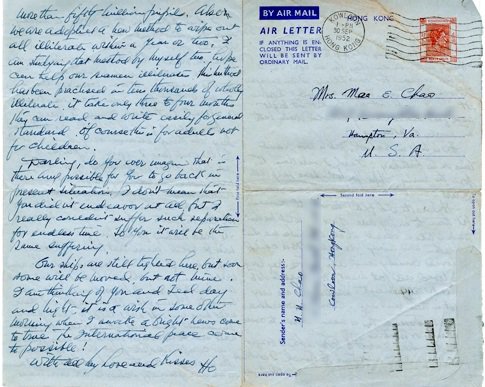 Throughout their separation, Ho and Mae sent letters and photographs back and forth as often as every few days, a selection of which Ted donated. Watch a 15 minute oral history of Chao via the Museum of Chinese in America Oral History Archive "Journey Wall".